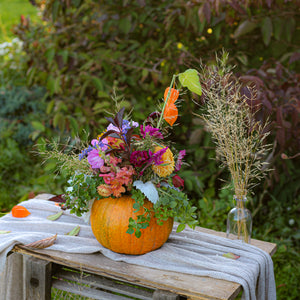 Picking up is a breeze!
Excellent pick up—- friendly faces, beautiful blooms, the pick up is great.
Magnificent Centrepieces
I ordered two Pumpkin Centrepieces, one for my self and one as a gift. When I came to pick them up I had the option of several to choose from…..they were all so lovely yet each one a little different. Easy to order online/easy pick up.
Always the most beautiful and full centre pieces!